West Maui Surf Spots
Maui's West Side surf spots has numerous breaks from beginners to expert only. Surfing for many it is more than a hobby that live here. But along with a world class surf breaks comes crowds.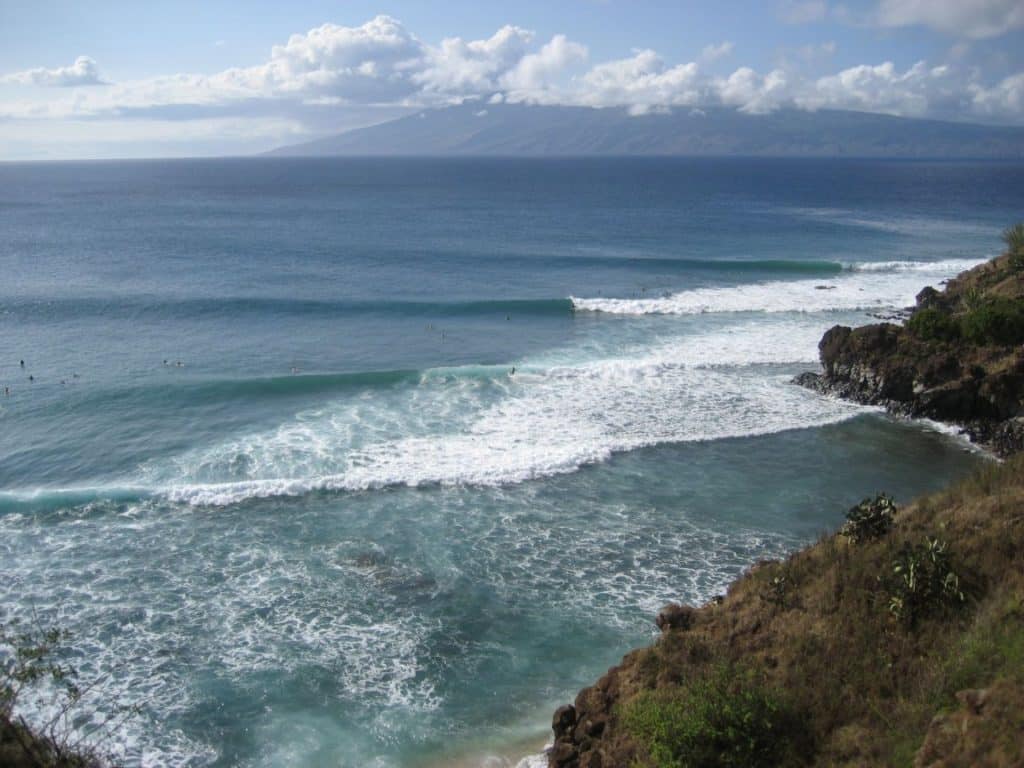 Honolua Bay Surf  break is the proving ground of the island's avid surfers, and whenever "The Bay" starts breaking, there's buzz goes out through the Island. There is a World Surf League professional event held here once a year.  The shallow reef runs along a headland which protects it from trade winds. The Main Breaks are Subs, Coconuts, The Point, and the Cave.  It get crowed and there is a pecking order in the water.
Honokohau Bay, "Fleming Beach", Public beach offering on-duty lifeguards, picnic areas with grills, a playground & restrooms. It has two breaks on both side of the bay and a large sandy beach break in the middle.
Oneloa Bay , "Shit Falls" . This is the closest thing to a beach break we have on West Maui. Three or four peaks with lefts and rights that break best from two to five feet. This is the spot for kids and little rippers. Located in the Kapalua resort with selected condominiums and homes this is the spot for golfers/surfers of all ages.
Napili Bay, One of the best beaches in the state of Hawaii. Napili Bay is known for its crystal clear water, beautiful white sand cove beach, perfect weather and two happening surf spots. Plus a pounding shore break.
Pohaku Park S-turns, One of the most popular winter time longboard spots on Maui. Great lefts and rights at the main peak and a secondary peak, mushrooms, with more lefts and rights. This is a great all round fun wave and can handle from two to twelve feet. This location has lots of condominiums in area as well as some great residential homes.
Rainbows, Hotels and Osterizers A fast breaking right hander that breaks on a shallow reef right in front of Kaanapali hotels and condos. Needs a big north swell. All with in walking distance to hundreds of Condominiums.
Kaanapali Resort With three miles of white sand and crystal clear water, three killer surf spot it's no wonder why Kaanapali Beach was named America's Best Beach. At the north end is Black Rock needs a big north swell to fire, pounding shore break, Kaanapali point , breaks right and left on a solid south and racetracks in front of Hyatt Hotel , sticky on a south swell.