Maui Resort Lifestyle

The Kapalua Resort and Golf Courses "Arms Embracing the Sea"
Kapalua Resort is a 22,000-acre property located on Maui's upper west side. With three stunning white sand beaches, premier real estate, and two world class golf courses. The natural landscapes and pristine  environment make Kapalua a alluring and laid back place to live.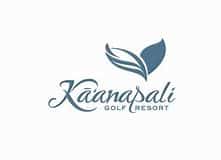 Ka'anapali  Beach and Golf Resort
With three miles of white sand and crystal clear water, it's no wonder why Kaanapali Beach was once named America's Best Beach. Fronting Kaanapali hotels and resorts, this former retreat for the royalty of Maui is now a popular getaway for the world. Abundant amenities, World class shopping, dining and golf courses. Lively nightlife scene make this community a active lifestyle.
Wailea is the perfect place to go in Maui if you're looking for high-end shopping, golfing, award winning dining and a relaxing day at one of the many golden sand, crescent-shaped beaches.  There are many luxury condo and homes for sale in the community.